CURRENT PROJECTS
CTF in the Low Rainfall Zone [view project details]
ACTFA is leading a five year $2.25 million project titled Application of CTF in the Low Rainfall Zone (LRZ) funded by the Grains Research and Development Corporation (GRDC) and co-funded by participating partners.
The project aims to answer many of the questions being asked by growers about the practicalities and economics of Controlled Traffic Farming in this zone of lighter soils, large farms, wide equipment and low input systems.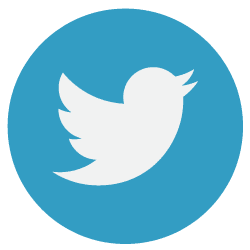 Follow this project on Twitter
PROJECT CASE STUDIES
Four growers in low rainfall zones talk about their experiences with CTF.
COMPLETED PROJECTS
Nitrous oxide emissions reductions from Controlled Traffic Farming [view project details]
ACTFA was awarded $780,000 from the Federal Government Carbon Farming Futures Action on the Ground funding scheme for on-farm investigation and demonstration of CTF effects on soil emissions of nitrous oxide (N2O).
> TULLBERG – BLUETT ADELAIDE-BENDIGO UPDATE PAPER
PROJECT DETAILS: Nitrous oxide has approximately 300 times the global warming effect of carbon dioxide, and is the largest source of emissions from cropping agriculture. It is produced by denitrification, and also represents a loss of plant nutrients. Although overseas research has shown the association of both issues with soil compaction no one has taken the further step of showing that CTF will reduce nitrous oxide emissions. The project demonstrated this effect by measuring emissions from permanent beds, permanent traffic lanes and from a wheel track imposed on a permanent bed (to mimic the impact of non-CTF cropping). Emissions are measured from the change in concentration of nitrous oxide in chambers inserted in the soil and sealed for a period of one – one the half hours. They are highly variable, so significant results required replicated measurements repeated an average of 14 times over the growing season. This work process was completed in 15 cereal crops on 7 CTF farms in Queensland, Victoria and W.A. final results demonstrated that emissions from wheel tracks (permanent or recently imposed on a CTF bed) were approximately twice those from non-wheeled CTF beds.
SOIL AND TILLAGE RESEARCH JOURNAL PAPER